The Browns suspended former star receiver Josh Gordon for Sunday's season finale after he missed a walk-through Saturday, while first-round quarterback Johnny Manziel was fined for being late for treatment after throwing a big party Friday night attended by many members of the club. It's just the latest puzzling decision by both players who suffered, in essence, lost seasons after the Browns entered the season with hopes they might be able to lead the offense.
Gordon will file a grievance with the team, sources said, on the suspension, which, as it takes away what would have been his sixth game on the roster, precludes him from obtaining an accrued season toward free agency.
Gordon was viewed as a perpetual problem by the Browns former regime, who tried repeatedly to trade him last season only to be vetoed by ownership, sources said. He struggled to integrate to the team despite the Browns spending considerable resources to try to guide him, he was habitually late to meetings and practices, and that behavior has continued in head coach Mike Pettine's rookie season at the helm, sources said.
Gordon "has to go," according to several members of the organization, with his drug suspensions and lax behavior a growing problem and something they are concerned could rub off on young players on the roster. Of course, it remains to be seen if Browns owner Jimmy Haslam will be willing to take reduced compensation for the diminishing asset, after being enthralled by Gordon's breakthrough 2012 campaign.
Gordon has superior athletic talent but is a failed drug test away from having his career back in jeopardy and with another long offseason looming, expect the Browns to try to reap whatever little compensation they can get for him and move on.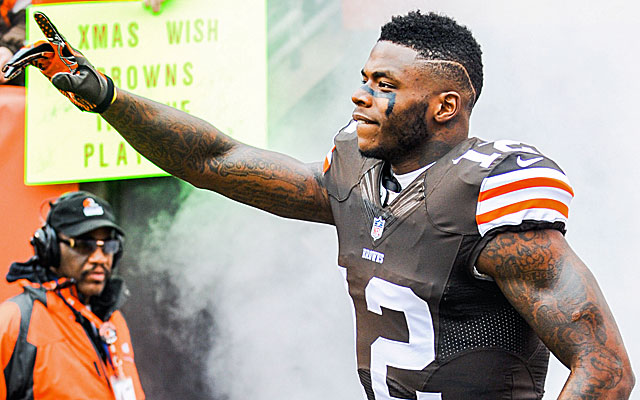 The pairing of him and Manziel -- whose nighttime activities and work habits and practice performances continue to worry the organization -- is particularly troublesome, and the timing of Manziel's party, and subsequent tardiness of certain players Saturday has not gone unnoticed in Cleveland. Gordon's poor practice habits have been bad for the team, the Browns have actually decreased offensively since he returned from suspension and his performance in games has been suspect as well.
Manziel was also not present for Saturday's walk-through. The Browns had to send security personnel to Manziel's house on Saturday to try to locate him when he was absent from the building, according to a source with knowledge of the situation. While it's not unusual to be absent given that he was placed on IR this week with a hamstring injury, considering Manziel's missteps in college and since entering the league, his own vow to take his job more seriously and his stated desire to be the starting quarterback next season, some on the team thought he might be around for the walk-through session.
There is also mounting frustration with the steep learning curve and maturity level from Justin Gilbert, the team's top first-round pick, who has failed to develop as expected and whose reputation has sunk within the organization.