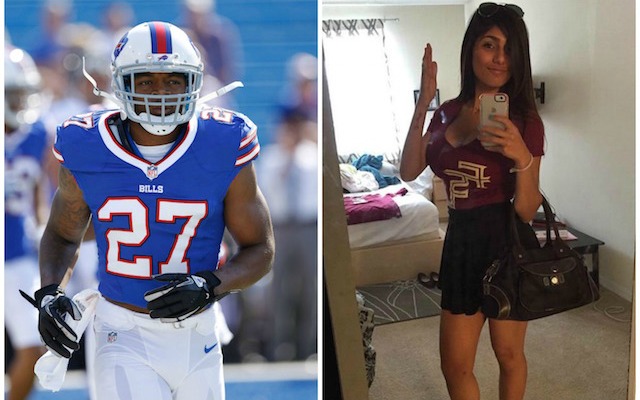 NFL players use Twitter for a lot of things.
Some players use Twitter to let everyone know that they won't be showing up for training camp if they don't have a new deal in place. I'm looking at you Dez Bryant. 
Other players use Twitter to go on long rants about how NFL contracts are unfair to players. I'm looking at you Adrian Peterson. 
And then there's Bills safety Duke Williams, who apparently uses Twitter to hit on adult film stars.
Over the past five months, Williams has been sending direct messages -- the Twitter equivalent of a private text -- to adult film star Mia Khalifa, who you can see below. 
Car selfies, go go go! pic.twitter.com/LA3xeRBZtR

— Mia Khalifa (@miakhalifa) February 20, 2015
Apparently, Khalifa decided she was getting tired of Williams' messages, so she decided to shame him on Twitter. 
After Williams sent Khalifa a message, Khalifa shot back with a tweet that you can read by clicking at the end of the sentence, but before you click, keep in mind that it's slightly vulgar (although there's no cuss words). 
Williams later confirmed on Twitter that he did send a message to the adult film star, but he also added that he wasn't looking for any action and that Khalifa didn't post the "full conversation."
July 14, 2015
Khalifa did end up posting more of the conversation and let's just say, Williams' statement above might not be completely accurate.
Anyway, I'm guessing that there's no chapter in the NFL social media handbook on how to deal with this. 
Oh, and it looks like I have something in common with Mia, we both use the CBS Sports app. 
WELCOME TO THE FAMILY, @Everett_Golson5 pic.twitter.com/x4fBI6bmVg

— Mia Khalifa (@miakhalifa) May 19, 2015